Tucked in the heart of the Monts d'Ardèche Regional Nature Park, Burzet is one of the "hidden gem" villages in our Ardèche mountains…
Located just 25 kilometers from Aubenas, this village, labeled as a "Green Resort," enjoys a high quality of life within its small cocoon surrounded by springs, waterfalls, and young volcanoes. Home to just over 522 inhabitants (known as Burzetins and Burzetines), it is situated at an altitude of 530 meters. With a sporty heart, the village hosts events such as the Ardèche Rally, which starts in Burzet. This famous competition, initiated by the Monte-Carlo Rally, gathers automobile enthusiasts each year. It also hosts the cycling event called the "Grimpée de Burzet" every August.
The gourmet meeting place
Aaaah, the summer market in Burzet!
"Les lundis du terroir et des savoirs" is the perfect opportunity to combine gourmet delights and discovery!
Meet our local producers and artisans, enjoy great local products, and most importantly, there are various activities like open-air cinema, circus workshops, artisan demonstrations…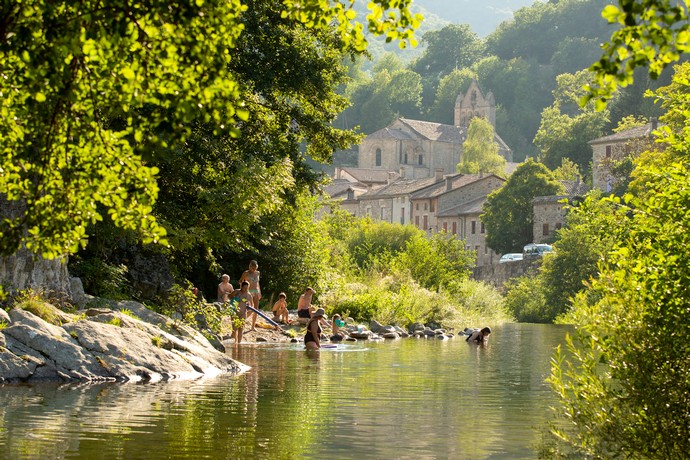 An invaluable heritage
From the Chapel of Saint Bénezet (a tribute to the famous Benoît Chautard, a shepherd from Burzet who built the Pont d'Avignon) to the calvary, which is unique in Europe with its 32 granite oratories (stations), and up to the Virgin of Burzet, the architecture bears witness to the village's very pious past!