Savor Ardèche through the quality products sold directly by our local producers!
Who doesn't dream of good goat cheese on crispy bread? A beautiful basket of vegetables accompanied by sausages, jam, or chestnut honey… Here, you are the chef! Click on the market day that interests you and find our best gourmet events…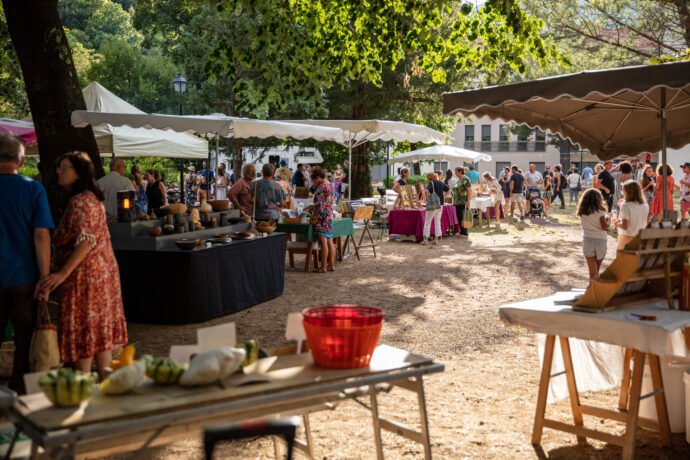 Mondays of Terroir & Knowledge
It's in Burzet that you'll find this market of producers and artisans! Free product tastings, demonstrations of knowledge, refreshment stand, entertainment, outdoor cinema, and other surprises await you…
When? Every Monday in July-August from 6:00 PM to 8:00 PM.
The market square in Jaujac is a setting surrounded by basalt walls and centuries-old plane trees that offers the buyer a unique setting to discover all the gastronomic and artisanal specialties of Ardèche.
When? Every Tuesday, all year round, from 7:30 AM to 12:00 PM. Over 30 exhibitors in the summer!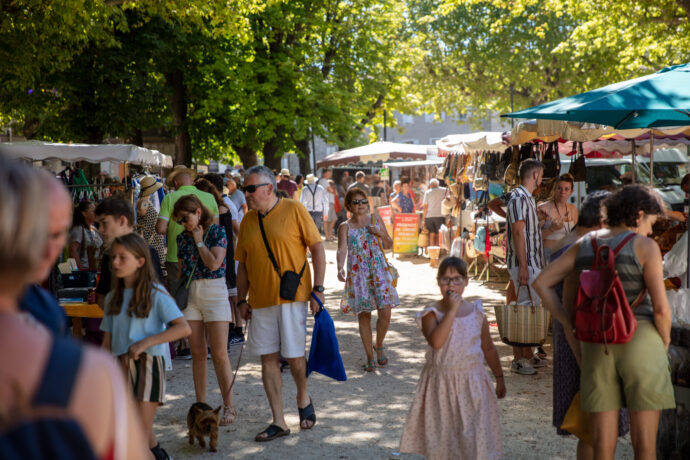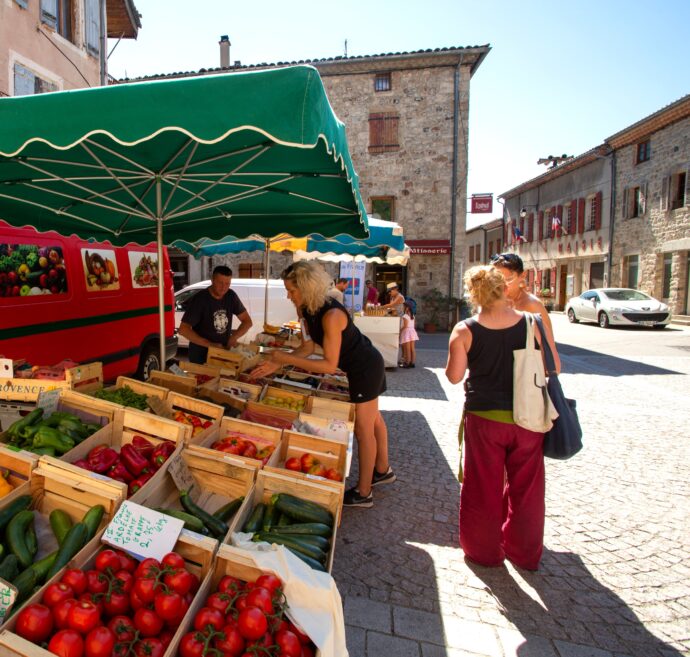 On its volcanic plateau, Thueyts hosts a significant market that attracts a multitude of producers from a territory rich in the diversity of its products. Over 40 exhibitors in the summer and around fifteen in the autumn/winter.
When? Every Friday, all year round, from 8:30 AM to 12:30 PM.